Howdy! Welcome to Coding with Coffee dot Net! Grab yourself a cup of coffee and pull over a chair!
My name is Jake! And I will be the guy who is trying to entertain you while you sip on coffee and read my ramblings!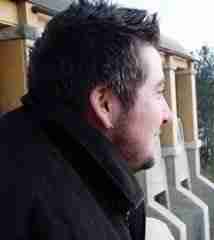 I took the first steps towards my journey into the tech industry when my father had a sit me down, my summer post graduation in 1995, that went something like this:
Go to school. Get a job. Or get the fuck out of my house!

Dad
I picked up the course calendar for the local college and discovered programs about business, technology and electronics. While the majority of my formal education was in networking (Novel, CCNA, CCNP prep) and operating systems (MCSE, MCSD prep), the bulk of my career has been doing web development, database administration and web server administration.
Now, to be totally honest, I created this website for myself, as a means to keep track of my documentation and bookmarks, together, on one fluffy cloud in cyberspace so I can access and/or reference them at any time, from any where! The added bonus, is that by doing this, anyone can view my tech notes — Sharing is Caring!
What I am hoping not to do, is re-create a bunch of tutorials for which there are already hundreds of them out there – instead, those will be here in my notes, bookmarks and/or referenced within the documentation I write.
Technical Background
Wrote my first lines of code at the age of 13 (29 years ago), published first website to GeoCities in 1997, money for first website in 1998 two-year diploma in web dev, one of the first and top graduates of the ITAS program in 2000! ERP, ecommerce, inter/intr/extranets, sharepoint, wordpress, drupal, forum software, data-driven web apps web developer in manufacturing, healthcare, financial institution, pc manufacturer, photo printing 20'ish years with HTML, CSS, JavaScript, (MS/My)SQL, ASP(VBScript)/IIS, LAMP, batch scripting, automation but…. only 12 months experience with MEAN/MERN/SASS/JQuery/AJAX and a bunch of other cool new (to me) tools!